Use What You Like
OK, use what you like may not be the best advice. Better advice would be to use what the consumer of your seltzer likes. It makes a difference.
Some general guidelines, though, are that you will want to use a yeast strain that is known for a fairly neutral flavor profile. In the photo below, both strains below are known for being fairly neutral. These strains are commonly used in meads and fruit wines, where you would not want yeast character to overpower the more subtle characters of the musts.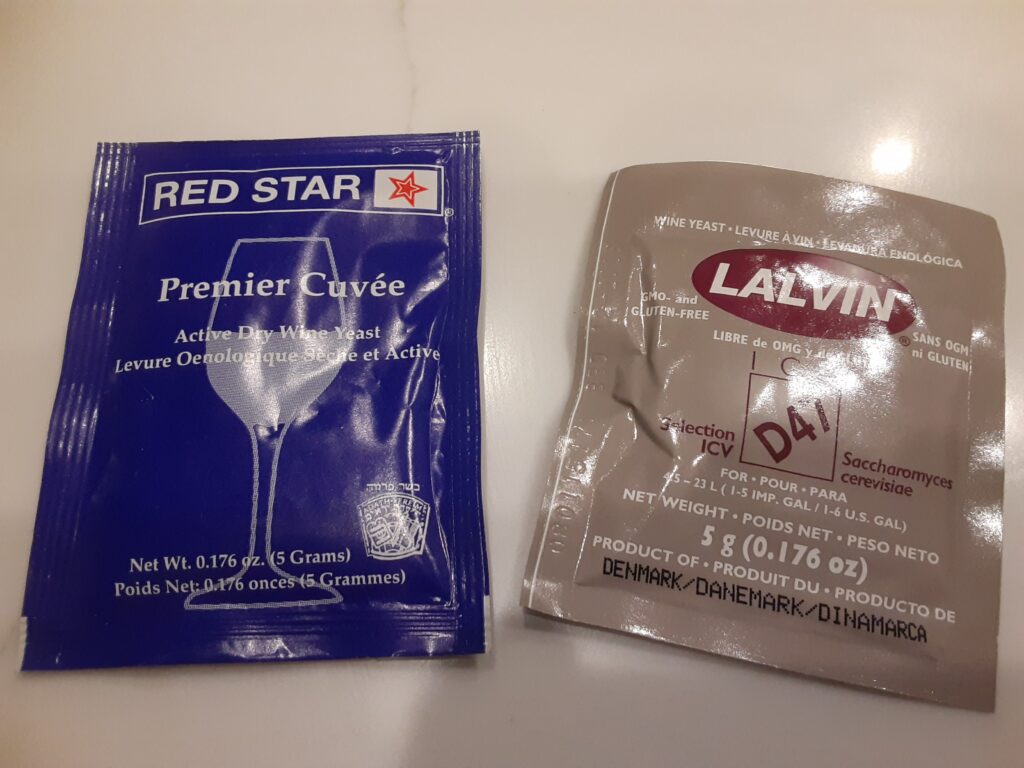 When I've made hard apple cider in the past, I learned quite a bit about my wife's preferences. Yeasts considered neutral, like US-05, produced enough esters that my wife did not enjoy those ciders. She preferred the ciders I made by fermenting them with champagne yeast.
I agree that the end product tasted more like apples when fermented with the champagne yeast. However, as a beer lover, I did enjoy the extra esters from the ale yeasts.
What's the Goal?
In my opinion, the goal of making a hard seltzer is to make a base for other flavors to be added to. My wife's preference for champagne yeast does seem like the logical route to me.
By producing a seltzer with minimal character, it gives you the flexibility to select your desired flavor without interference from the fermentation character. There are a few things that will help you reach that goal.
Sanitization
It is critical that everything you use to make your hard seltzer is properly cleaned and sanitized. Since your goal is a neutral background for your selected flavor, you do not want a wild yeast, bacteria, or flavors from your last batch of beer to corrupt your seltzer.
You'll also want to make sure you boil the sugar and water to eliminated any risk of contamination.
Healthy Yeast
You'll want to give your yeast the best chance for producing a neutral product. Given that most recommendations for hard seltzer recommend using a neutral-flavored sugar, you will need to add the proper amount of yeast nutrient for your batch.
Proper Fermentation
Keep your yeast from throwing off-flavors that can be produced if the yeast gets stressed.
You'll want to make sure the fermentation temperature is stable and in the recommended range for that yeast. Too hot can produce fusel alcohols, which are not pleasant to drink, but too cold can stop the fermentation prematurely.
Even temperatures near the edges of the ideal range for your yeast can cause the yeast to produce more esters or phenols.
Making seltzer for friends and family who don't like beer can be a great way to share your passion for brewing! Don't be afraid to experiment and see what you and your group enjoy.
Let me know what works for you, or what doesn't.
#BrewUpAnAdventure