Once you decide you are all-in to the hobby of homebrewing, most people start looking for books to learn from. I'm no different, and purchased several books in my first year of brewing.
Many of those titles were focused on refining the process, focusing on little details that made the beer slightly more or less fermentable; created a slightly more efficient brewing schedule; or helped you manage your fermentation process.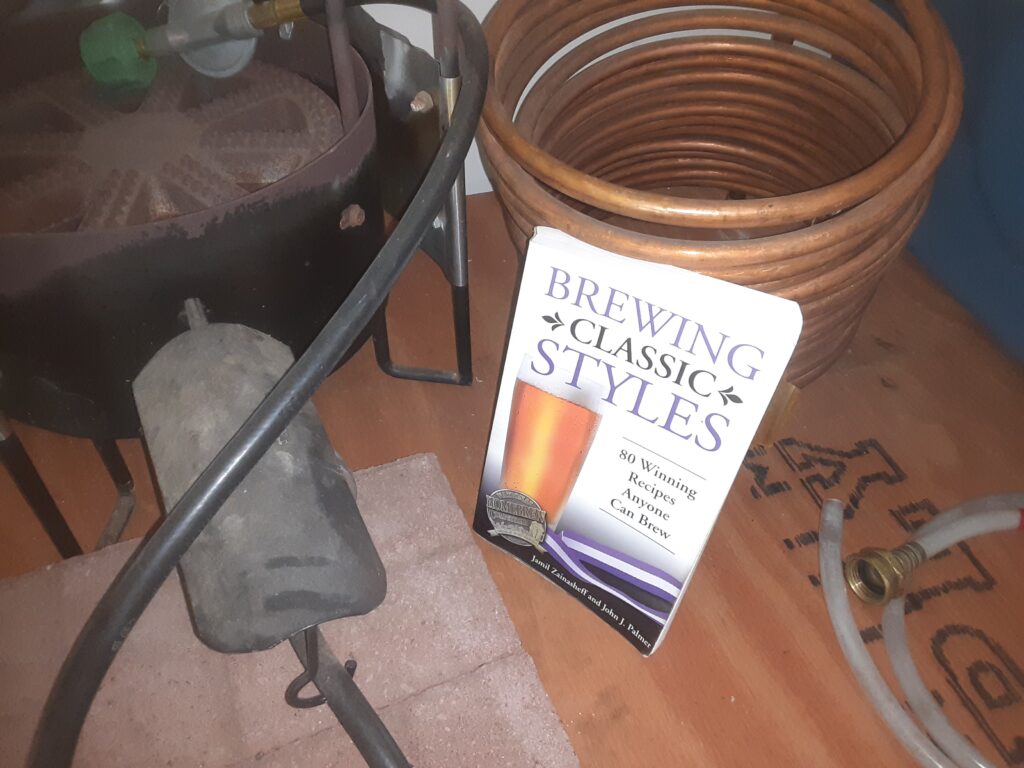 And I learned a lot from those books, but the book that gave me the information I found the most interesting and useful was Brewing Classic Styles (affiliate link). The beginning of the book gives an overview of the brewing process, and some discussion of equipment.
But Brewing Classic Styles is, first and foremost, a recipe book. It contains 80 recipes for each of the styles in the Beer Judge Certification Program (BJCP) guidelines at the time the book was written. Not just any recipe, either, but recipes that won awards at BJCP-sanctioned competitions.
Why it Mattered to Me
Once I developed an understanding of the basic process of brewing, I didn't want to obsess about technique and equipment. I had good enough technique and good enough equipment I was making good beer. I wanted to obsess about the recipes and ingredients.
I've loved food and cooking as long as I can remember. I can't remember starting to cook, it's just always been part of my life. My mom talks about how she used to put my car seat on the kitchen counter, and have me crack eggs into a bowl before I could even walk.
From there, I grew up reading recipe books and watching cooking shows on PBS. Even now, when I walk into a library or book store, I gravitate to the cookbook section.
What I Learned
Brewing Classic Styles taught me many things, but looking at the differences in ingredients for different styles showed me the similarities and minute differences between beer styles.
I still find myself going back to this book and just re-reading the recipes to try to embed them in my brain.
But the most important thing this book gave me is a solid reference for recipe foundations. E.g., when I want to make a beer that falls in a certain color/abv range, I can look at these recipes and get a rough idea for base grain quantities. Then I can improvise the specialty grains and adjuncts to focus on the flavor profile(s) I want.
This book gave me solid recipes to make without changing a thing, until I was ready to change something. And it helped me explore unique herbs, spices, and other ingredients with the knowledge the base beer recipe was good.
So, if you're a foodie, and you love brewing beer, you owe it to yourself to pick up a copy of Brewing Classic Styles(affiliate link). It's considered a classic now, but that just means they nailed it.
Brew up an adventure!